Star Motors Service Center
Quality Service, Personalized Care, and Competitive Pricing
Make Star Motors Service Center your Sacramento Headquarters for High End Import Repairs!
Mercedes, BMW, Lexus, Sprinter Repairs and Maintenance
Cars – SUV's – Diesels
Scheduled Maintenance – Oil Changes – Repairs – Air Conditioning
….and So Much More
Take a tour of our business by watching our video.
Is your car due for scheduled maintenance? Is it due for an oil change?
Star Motors Service Center in Sacramento offers a wide variety of services to help maintain your vehicle and keep it running properly. We specialize in Mercedes repair in Sacramento. We are conveniently located in Sacramento, just off of Florin Road. Come by and take a look at our secure location.
We can handle all of your auto repair
SERVICES INCLUDE
Mercedes Benz "A", "B" Service
BMW Service
A/C Services
Electrical System Diagnosis & Service
Fuel Systems Service
Oil Change
Performance
Brakes
Belt, Hose and Filter Replacement
Courtesy Check-Up
Cooling System Service
Preventative Maintenance 30/60/90k And More!
Special Offers
Call us and ask about our latest special offers
(916) 421-4007
Top Reasons To Work With Us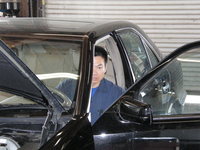 Expert Maintenance and Repair Services
Our experienced high-end automotive technicians have the expert knowledge and experience our clients have come to expect from our company. We can tackle any Mercedes & BMW maintenance or repair service, as well as many other high-end imports. We have the knowledge to understand sophisticated automotive engines, transmissions, brakes and other systems.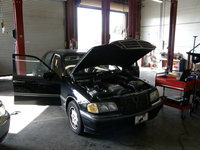 Quality Equipment and Parts
We use only the top brand names in parts and fluids to keep your vehicle running as smoothly as possible. In addition, we utilize state-of-the-art diagnostic equipment. You will receive an in-depth analysis of your vehicle's systems, allowing you to better understand your car's needs.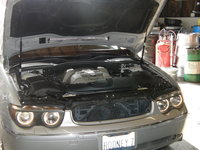 Dedication to Quality Service
Whether you come in for a basic tune-up or a major service, our automotive repair shop is your solution for all of your BMW, Mercedes and other high-end vehicle needs in Sacramento. We take pride in the quality of service we provide to our clients. Contact us for more information about our experienced technicians, service advisor, and state-of-the-art equipment.